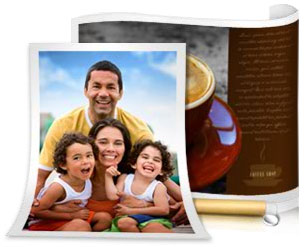 Here's a great gift idea, turn your photos into art. You can either have your regular photos enlarged to a nice large canvas and give it as a gift or really get creative and do what I did.
I used a photo and manipulated in Photoshop to make some awesome artwork. I had uprinting print it on a nice large 24×36 canvas. Their quality was perfect when I received it.  I then wanted to see some more brushstorkes so I even painted a little on top of their canvas. The outcome was real original and they loved it.
Give it a try you won't be disappointed.  Click here to upload your photos.