Gift for the Dog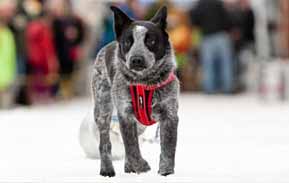 The Chest Plate Harness provides comfort and control. It features an EVA Chest Plate. EVA is a foam rubber that will form to the dogs chest for an Ergonomic Fit.
The EVA Chest Plate keeps the load of the dog spread across the length of the dogs chest providing Comfort and Control, not to mention Style!
The Harness is adjustable and easy to fit.