Looking for a prank gift for a friend?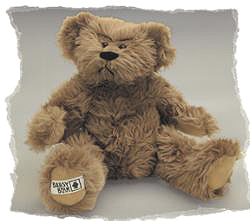 Are you looking for a prank gift for a friend? Have them think you are giving them a nice cute teddy bear when it's actually the rudest nastiest talking teddy bear ever! Be warned: Ballsy Bear is NOT FOR CHILDREN.  He's Rude. Crude. And Totally Lewd! This Teddybear is a collector's quality bear designed by award-winning artist, Sam Blum. By pressing his belly he is quick to quip one of his twenty different phrases, including…
I got your warm and fuzzy right here! 
God your a moron!
Hey, slick give me a beer!
SIZE DOES MATTER – this teddy stands a proud 15″, and is fully jointed. You can turn his arms, legs and head around, but be warned: this will piss him off.
You can buy this rude talking teddy bear at this web site